Jesus said to him, I am the way, the truth, and the life: no man comes to the Father, but by me.
John 14:6 KJV
You are listening to 'Hosanna in the Highest' a song of praise and worship from our second album….. 
 'Yesterday, Today and Forever' 
John 10

King James Version (KJV)
1 Verily, verily, I say unto you, He that entereth not by the door into the sheepfold, but climbeth up some other way, the same is a thief and a robber. 2 But he that entereth in by the door is the shepherd of the sheep.3 To him the porter openeth; and the sheep hear his voice: and he calleth his own sheep by name, and leadeth them out.4 And when he putteth forth his own sheep, he goeth before them, and the sheep follow him: for they know his voice.5 And a stranger will they not follow, but will flee from him: for they know not the voice of strangers.6 This parable spake Jesus unto them: but they understood not what things they were which he spake unto them.7 Then said Jesus unto them again, Verily, verily, I say unto you, I am the door of the sheep.8 All that ever came before me are thieves and robbers: but the sheep did not hear them.9 I am the door: by me if any man enter in, he shall be saved, and shall go in and out, and find pasture.10 The thief cometh not, but for to steal, and to kill, and to destroy: I am come that they might have life, and that they might have it more abundantly.11 I am the good shepherd: the good shepherd giveth his life for the sheep.12 But he that is an hireling, and not the shepherd, whose own the sheep are not, seeth the wolf coming, and leaveth the sheep, and fleeth: and the wolf catcheth them, and scattereth the sheep.13 The hireling fleeth, because he is an hireling, and careth not for the sheep.14 I am the good shepherd, and know my sheep, and am known of mine.15 As the Father knoweth me, even so know I the Father: and I lay down my life for the sheep.16 And other sheep I have, which are not of this fold: them also I must bring, and they shall hear my voice; and there shall be one fold, and one shepherd.17 Therefore doth my Father love me, because I lay down my life, that I might take it again.18 No man taketh it from me, but I lay it down of myself. I have power to lay it down, and I have power to take it again. This commandment have I received of my Father.
"Peace I leave with you, My peace I give to you; not as the world gives do I give to you.
Let not your heart be troubled, neither let it be afraid."
(John 14:27 KJV) 
A BIG THANK YOU to our

Jango

 internet radio listeners!
 

We share some of your comments ……..
 "Truly inspirational…….Hallelujah!!!"
"This is amazing….I love this song Psalm 91" 
"It's beautiful…….soothing"
"Awesome approach to the Lord's Prayer"
"Glory to God…….Touching"
"What a worship song!!! Love this song so much, you are blessed"

"It's a great song.  To God be the glory!" 
"I love the song Hosanna in the Highest" 
"Anointed…….good meditation song"
'Yesterday, Today and Forever' – The Album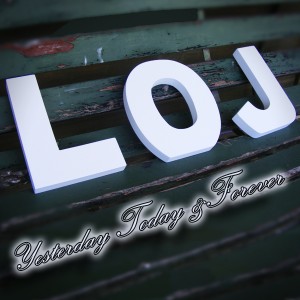 Our second Album 'Yesterday, Today and Forever' is now available in 

hard copy CD
with free postage anywhere in the world.
Or you can 

download

 an Mp3 version.
 Just remember how much God loves you and how precious you are in his sight.  Don't let this world drag you down, Jesus Christ died on the cross for you.  He laid his life down so he could pick it up again – in victory, having paid the price for all our sins.  He took upon himself all of our sins, sickness and poverty and that's the good news of the gospel, Jesus defeated the devil once and for all mankind so we can walk and live in victory, no matter what our circumstances.
We are starting work on our new album – 'In spirit and in Truth' – watch this space!!
God bless you and your family mightily and thanks for visiting!