Download Songs and Album
      "Peace I leave with you, My peace I give to you; not as the world gives do I give to you. Let not your heart be troubled, neither let it be afraid." (John 14:27 KJV) 
Welcome to the music ministry of Love of Jesus (LoJ) 
Contemporary Christian Music Artists
In 2002 we produced an album called Songs of Victory which was a very minimalist style of voice and guitar.  This album has reached many corners of the world and has brought peace to a lot of listeners.  In 2012 we embarked on a more varied style of production – our second album "Yesterday, Today and Forever."  Everything is produced under our control and in our own studio, including CD production, so the product you get has been completely produced from our hands and, apart from God's anointing – thank you Holy Spirit! – has no other influence in it. The songs are recorded after fasting and prayer and all praise, honor and glory belongs to our heavenly Father as we are his instruments bringing his scripture in music to the world.  As Jesus said……..
 John 9:4-5
I must work the works of him that sent me, while it is day: the night cometh, when no man can work. As long as I am in the world, I am the light of the world.
Our Latest Album:
 Yesterday, Today and Forever – The Album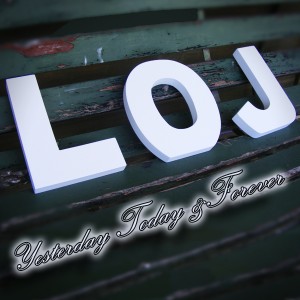 Song Titles: 
I Know Who I Am in Jesus Christ
The Lord's Prayer for Today (Our Father)

Hosanna in the Highest (Psalm 148)

Psalm 23 for Today  (The Lord is My Shepherd)

By Your Blood
To purchase this album in an mp3 format simply click the paypal button below. Yours now for just $5
 
So, here's the album that started us down a path of writing music for our Lord and Saviour Jesus Christ – Songs of Victory!  It was all recorded in one eight-hour session in a studio in Morayfield, Queensland, and Bob did an amazing job to play the guitar for that long!  Again, fasting and prayer before the recording session. 


by LoJ